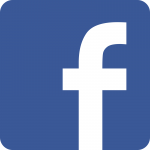 För mer info, se vårt evenemang på facebook! Attend our facebook event!
Har du någon gång upplevt en tidig morgon då världen vaknar? Skapelsen gör sig redo. De första solstrålarna bryter nattens vilande mörker. Naturen andas in, redo att omfamna livet självt. Fåglarnas kvitter blandas med tidningsbudens springande i trapporna. Dagen vaknar.
Ungdomstiden lämnar vi, men behåller vår nyfikenhet och lust inför det nya, det okända. Den halvfärdiga himlen där varje människa kan vara en port till evigheten. Dela texterna och musiken med oss. S:t Jacobs Vokalensemble ser gryningsljuset bryta fram!
Välkomna på namnbyteskonsert – alldeles gratis.
Ur programmet: Sandström, Parry, Whitacre, Schanderl, Mäntyjärvi
______
Have you ever experienced early morning, when the world awakes? Creation getting itself ready. The first rays of sun breaks the night's restful darkness. Nature inhales, ready to embrace life itself. The birds' chatter mixed with the sound of postmen running up the stairs. A new day.
Youth lies behind us, but before us curiosity and desire for the new, the unknown. The half-finished heaven where anyone can be a portal to eternity. Share the lyrics and music with us. St. Jacobs Vocal Ensemble see the dawn breaking!
Welcome to our inauguration concert – for free.